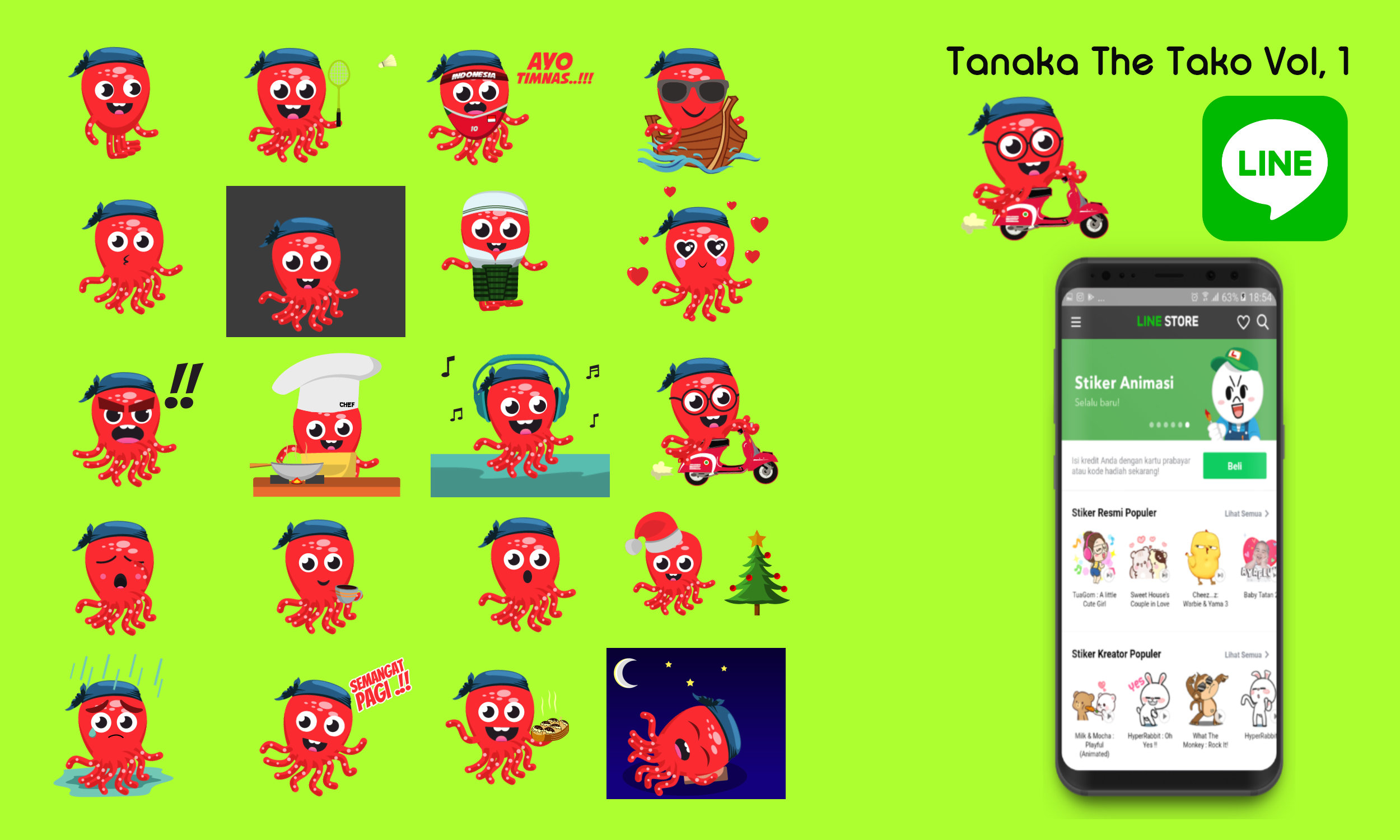 It's a good day or a bad day is the same thing, the most important is our attitude to live it. live your day always with Tanaka The Tako. fun and adorable :0
Dapatkan Animasi Line Sticker hanya di Line Store, ada 24 animasi stiker yang lucu dan gemesin yang siap hiasi harimu.
* Animasi kumpulan stiker ini hanya dapat dijalankan di LINE untuk iOS atau Android versi 4.4.0 atau yang lebih tinggi, LINE untuk Windows Phone versi 3.7 atau yang lebih tinggi.